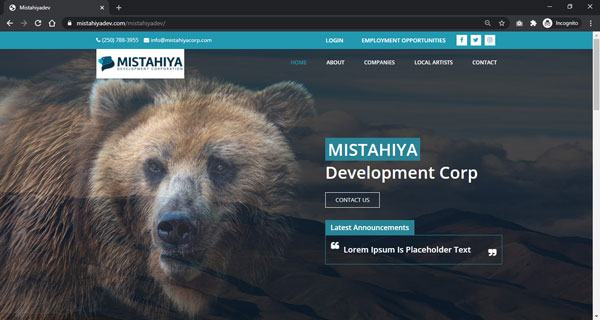 New Mistahiya website coming soon!
Although you're reading this announcement from our newly launched website, we wanted to take a minute to acknowledge all the hard work that's happened behind the scenes for this website to become a reality.
Now our members and the general public can quickly familiarize themselves with the Mistahiya Development Corporation, connect with our growing list of companies, and learn about new opportunities and initiatives.
Have a look around the website, and then take a minute to let us know what you think!